The Academy Uniform
Hair Colour
Our Hans Price uniform is intended to replicate formal office wear and, in keeping with this, we expect students to have natural hair colours as would be expected of someone working in a formal workplace environment.
Hans Price Academy has adopted The Halo Code which explicitly protects students and staff who come to school with natural hair and protective hairstyles associated with their racial, ethnic, and cultural identities.
The Halo Code
Our school champions the right of staff and students to embrace all Afro-hairstyles. We acknowledge that Afro-textured hair is an important part of our Black staff and students' racial, ethnic, cultural, and religious identities, and requires specific styling for hair health and maintenance.
We welcome Afro-textured hair worn in all styles including, but not limited to, afros, locs, twists, braids, cornrows, fades, hair straightened through the application of heat or chemicals, weaves, wigs, headscarves, and wraps.
At this school, we recognise and celebrate our staff and students' identities. We are a community built on an ethos of equality and respect where hair texture and style have no bearing on anyone's ability to succeed.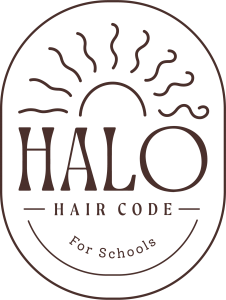 Mobile Devices
We advise that mobile devices are not brought on the Academy site. If a student needs them for parental communication to and from the Academy then they must be switched off and stored in the students bag or locker at all times. Headphones are not allowed in the academy. Electronic equipment remains the responsibility of the student. Students are advised not to bring to school items over the value of £10. The school cannot accept responsibility for the loss or damage of such items.
Uniform Ordering
Hans Price Academy uniform can be ordered from our uniform supplier via NK Sports. Uniform is held at NK Sports all year round, and you are able to pop into the shop to try on and purchase uniform. You can also purchase uniform from the online shop by clicking the button below.
NK Sports
Unit 7 Station Road
Worle
Weston-super-Mare
BS22 6AU