SAFEGUARDING IS EVERYONE'S RESPONSIBILITY
Hans Price Academy is committed to safeguarding and promoting the welfare of children and young people. It is our expectation that all staff, volunteers and members of the school community share this commitment.
Safeguarding Contact Details
Student Concerns:
As a child, if you feel unsafe, it's important to seek help.
At the Academy, you can talk to a trusted key adult such as your Tutor, College Leader, or a favourite teacher. You can also raise concerns or seek advice through our [email protected] mailbox.
If you're at home or in your community, you can call the Academy's landline at 01934 629307 or email [email protected]

Additionally, you can reach out to Childline at 0800 11 11 anytime day or night for free support.
If you or someone else is in immediate danger, please call 999.
Adult Concerns:

If you are concerned about the treatment of a child, you can do one of these things:

Report it to our Safeguarding Team by phoning the Academy on 01934 629307

 or emailing at 

[email protected]

.
You can also raise a concern directly with North Somerset Safeguarding Children Partnership:
Care Connect:
Monday to Friday 8am to 6pm – 01275 888801
Emergency Duty Team:
Outside normal office hours, you can contact the emergency duty team on 01454 615165.
For further information, please visit North Somerset Safeguarding Children Partnership website: https://www.nsscp.co.uk/
Concerns about staff:
If you have any concerns regarding the behavior of a staff member related to safeguarding, it's important to take action. You should contact the Principal immediately. If you feel that your concerns were not addressed properly by the school or Chair of Governors, you can reach out to the Designated Officer for Allegations (DOFA), Julie Bishop, at 01275 888808 or through email at
[email protected]
Meet the team: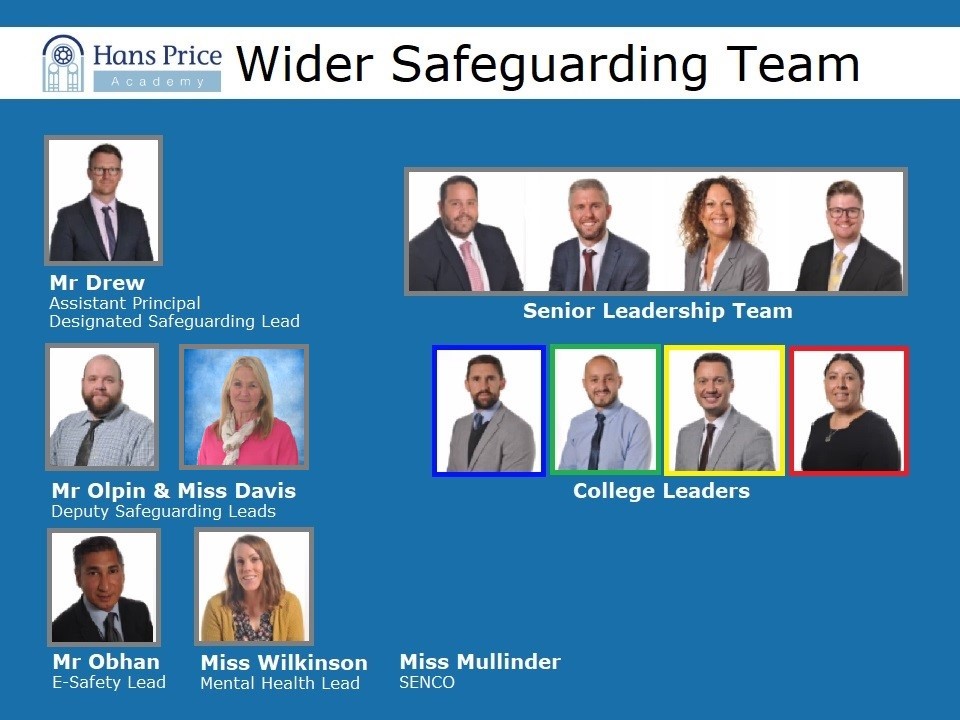 Policy
E-Safety
Prevent
Female Genital Mutilation (FGM) and Honour based Violence (HBV)
Child Sexual Exploitation